Shopping Cart
Your Cart is Empty
There was an error with PayPal
Click here to try again
Thank you for your business!
You should be receiving an order confirmation from Paypal shortly.
Exit Shopping Cart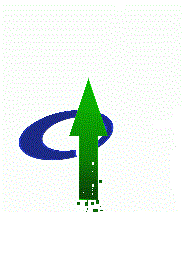 Excel Tax and Consulting Services
Above and Beyond

We Have Moved!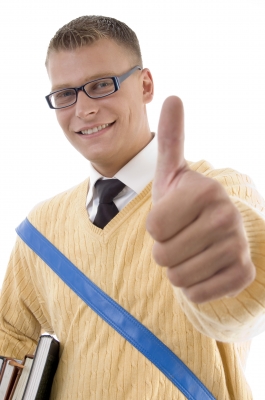 Special thanks to freedigitalphotos .net and imagerymajestic for the fantastic Free Photo
Last week we looked at our young teenagers starting out with their first jobs and how using different items on their W4 forms could change their tax returns.  This week, our teenagers have gone to college!  
What changes for a teenage taxpayer when they graduate high school and head off to college? Do their parents still claim them?  Do they finally get to claim themselves?  Should they change the tax withholding on their W4?  Will they be eligible for credits for going to school?  Do they have to pay tax on the scholarship, grant or fellowship they recieved? What about that 529 plan distribution?  We will look at each of these questions and highlight the pros and cons, tax wise, that go with each.
When your teenager heads off for college it can be both exciting and terrifying at the same time. All the unknowns can be trying to the parents as well as the student.  Taxes, when related to college, don't have to be a terrifying experience.  
Senario 1:
Your teenager just started college, they will be working part time to help pay for small expenses and received a scholarship to help cover the cost of tuition.  In this case, depending on the students income, most parents will still be able to claim the student on their return.  Not much changes from when their child was working throughout high school.  If the student works and is required to file a return, they will still mark they are claimed by another.  In many cases, they will file to get a refund of tax paid in.  Is the scholarship taxable?  If the scholarship was used to pay for education expenses such as tuition, fees, books and other supplies then the scholarship is not taxable income.  If the scholarship was used for room and board you may have a taxable scholarship event.  In many cases the student should still claim "0" on their W4 as to avoid working too much and having a tax liability.  If they college expenses were completely covered by a scholarship then there will not be any education credits.  Room and Board is not covered in these credits.  What if you used the amounts in the 529 plan?  This distribution is not taxable if the proceeds were used for education.  
Senario 2:
Everything is the same as in 1 except our student didn't receive any scholarships or proceeds from a 529 plan.  Then education credits or deductions can be taken.  These range from the American Opportunity Credit, the Lifetime Learning Credit as well as the Tuition an Fees Deduction.  Who claims the credit or deduction?  If the young student is being claimed by their parents then the parent claim these.  If they are claiming themselves then they are allowed to claim them on their return.    
Senario 3:
Everythings the same as in 1 but the scholarhsips didn't cover all of the expenses.  In this case, their may be education credits or deductions available.  Subtract the scholarship received from the expenses for tuition, books, fees and supplies to get the out of pocket costs paid for the year.This is the amount to use for the credits or deductions.
What if they used Student loans to pay for the costs.  Even if student loans were used, education credits can still be taken as these are considered as paid out of pocket.  When the loans are being repaid there may be a deduction for the student loan interest that was paid all year.
We here at Excel Tax and Consulting Services want to be here for you through all of your life changes.  Check back next week when our teenagers have become adults!
Excel Tax and Consulting Services
1324 1st. Ave. N.
Denison, IA 51442
712-263-8032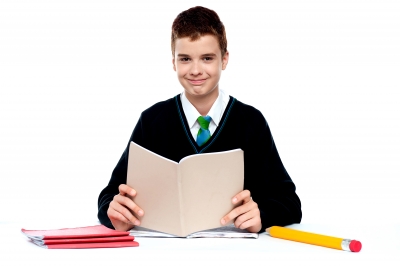 Special Thanks to FreeDIgitalPhotos.net and stockimages for the wonderful free to use photos!
This week's blog starts a series of blog posts on how you progress through life and the changes it makes to your tax situations.  Each week, our goal is to show how much more complicated your tax life is as you grow older.  I anticipate that each week's post will get longer as life gets more complicated.  This week we focus on a young teenager just starting out with their first job!
One of the most overlooked group of taxpayers are teenagers.  For years parents have always told their young working children they should write "EXEMPT" on their forms when they get their first job as they won't be working much.  I believe this can be a huge mistake.  In this day and age a teenager who goes to highschool and works is very likely to work just as many hours as they law allows and in some cases more.  Why?  Teenagers today are saving for college, looking to buy a car, or in some cases must work to help support the family.  
Let's look at our motivated teenager in a couple of different tax situations in order to show the differences of using "Exempt" vs having tax withheld.
Senario 1:
Our teenager gets their first job in the middle of the year around June or July, they are making minimum wage and only working about 10 hours a week.  Their before tax pay is approximately $75-$80 a week.  This leads to them making about $1800-$1900 for the part year.  This is a case where using "Exempt" would be reasonable.  They would not have a filing requirement because their pay is way below the threshold.  There is one issue, if they don't change the W4 for the next year and they either work more hours, get a raise or work a 2nd job they could end up owing taxing in a furture year!  No teenager should be introduced to the Tax Man that way!
Senario 2: 
Our teenager gets their first job at the beginning of the year, they are making minimum wage but are now working 20 hours a week.  Their before tax pay is approximately $145-$165 a week. This leads to them making $7500-$8000 for the year.  Now this teenager has a filing requirement! Their parents will still claim them on their return but the teenager needs to file a return on their own income.  The hitch to this is that our poor teenager doesn't get to take an exemption on their return for themself as the parent have taken it on their return.  
Had our teenager filed the W4 form with the word "Exempt" a tax bill would be due the IRS as no income tax was taken from the earnings!
Had our teenager filed the form W4 with either a "0" or a "1" in the total exemption section they would either break even, or get a refund.  
If a teenager in highschool gets a tax bill most will not have the money to pay the IRS.  Some parents are fine with paying the tax due for their child while others are struggling themselves and do not have the resources.  
Which way would you like your children to learn about the IRS and the "Tax Man"?  I have always coached my children to claim "0" NOT "Exempt".  This way I can discuss the reason for the taxes coming out of their income and when it comes tax time, explain how the IRS calculates their tax liability.  Explaining tax liability, and the reason you pay tax through your wages seems easier then explaining that a part of the government requires you to send them money because you worked.  Plus this was a great way for them to learn how to save!  Their refunds were always direct deposited in the bank where it was harder for them to get to it every time they wanted something.  It gave my children time to think the purchases through before actually making them.
There are always additional factors that can change the outcome of any return.  See a knowledgeable tax professional before filling out any new employment paperwork!
Excel Tax and Consulting Services
1324 1st. Ave. N.
Denison, IA 51442
712-263-8032
facebook.com/exceliowa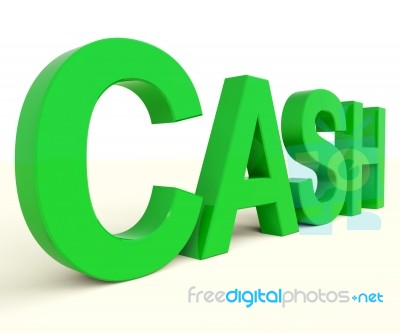 Special thanks to freedigitalphotos.net and Stuart Miles for the "Cash" photo!
The IRS expects all taxpayers to report all of their income.  Most taxpayers assume this means earnings from the job, interest income, and retirement income.  For many, they are correct. There is income that should be reported on your tax return that many ignore.  Do you know what they are?
Cash Income:
Yes, you seen that correct.  If you earn cash income for side jobs such as lawn care, snow removal, babysitting, or even through a business that you do work for that just pays you cash. This income is taxable at both the Federal and State levels.  Most can be considered other income but some can be considered Self Employment.  If you are receiving cash earnings and not reporting them on your return, the IRS may soon be looking over your shoulder.  
Income From The Sale Of Property:
Did you sell a home or a car?  You may have taxable income from this sale.  This all depends on many different rules for the sale so it is best to contact your tax advisor before the sale to see how it may effect your return.  An example is:  You sold your home on contract, the interest on the sale may be taxed yearly as well as if there was a profit on the sale.  
Taxable Retirement Income:
Many taxpayers assume that after a certain age they are not required to file a return.  This is not the case for many retirees.  If you receive Social Security along with other income you may have to file a return and pay any tax due.  Have a knowledgeable professional look over your tax situation for you.
Excel Tax and Consulting Services in Denison, Iowa cares about your tax situation.  Contact us today will any questions you may have on Ignored Income!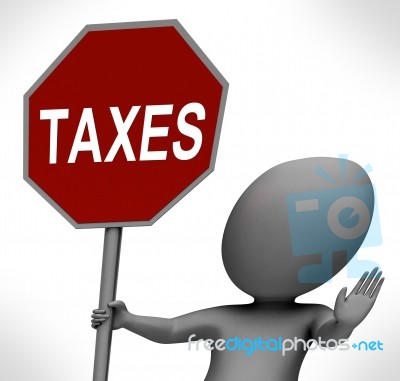 Special thanks for the free image by Stuart Miles & FreeDigitalPhotos.net
It's that time of year again!  The holidays have come and gone and the New Year is firmly planted in our sights.  For many of us this means tax season is right aroud the corner.  Whether you are excited about tax time because you are anticipating a refund, or are one of the many who dread this time of year because it means sending more money to the government, there is one common ground.  Organization!  
From envelopes stuffed with receipts, to desk drawers crammed with paper, your tax professional has probably seen it all.  If you are one of the many who throw everything into an envelope or draw and pull it out when tax time comes around there are a few things you should know about how tax time organization can work to your benefit:
Many CPAs, Accountants and Tax Professionals will charge extra to sift through all of your paper to see if any of it can be used on your return.  Being well organized can save you precious tax preparation dollars!  This leave more money in your pocket during a time when the holidays have many individuals short on cash.
The more detailed your return is, if you are not organized, you could end up making countless trips to deliver more information to your tax professional.  The longer it takes to get your information together the longer it takes to get your refund.  Time is valuable to both you are your tax professional especially this time of the year.  There are many firms who will charge extra the longer they are waiting on items from you, or charge extra everytime they have to open your return to add additional information.  
If you are unorganized you could be missing out on all of your credits and deductions you are allowed because you are missing the information.  Missing information such as mileage logs, nights out calendars, medical expenses, taxes paid, unemployment etc. can cost you. Not only will you miss the deductions and credits on the return but in some cases you will have to file an Amended Tax Return to correct the oversight.  Amended returns cost you more money to be prepared then having all the information on the original return the first time.  Save yourself some money, have everything ready for your appointment the first time!
As you can see, being organized when it comes to taxes can save you time and money!  So, what can you do to become organized for the tax season or to keep yourself organized throughout the year?  In the digital age we are living in everything you need to get and stay organized is at your fingertips.  From planners, to organizers, to logs and reminders you can find it all online or as an App on your phone.  Not great with all the technology?  Your tax professional, accountant or Enrolled Agent may offer a service that helps!  Give them a call and see what they have to offer.
Here at Excel Tax and Consulting Services we offer printable trackers for your charitable contributions, gambling logs, mileage logs, income and expense logs as well as a yearly client organizer all on our website http://www.exceliowa.com/client-forms  If digital is more your style, give us a call and we have some great recommendations on Apps you can download to your phone or tablet.
Tax Planning and Tax Organization go hand in hand.  How can you know what you need without knowing what your tax plan is?  Excel Tax and Consulting Services offers many handouts right on our website http://www.exceliowa.com/handouts  Don't see what you looking for?  Give us a call and we can email you specific handouts for your situation.  
We wanted to keep this week's blog short and to the point so you can get to work becoming more organized for your upcoming tax appointment!  Excel Tax and Consulting Services wishes everyone a Happy and Safe New Year!  
Excel Tax and Consulting Services
Denison, Iowa 51442
712-263-8032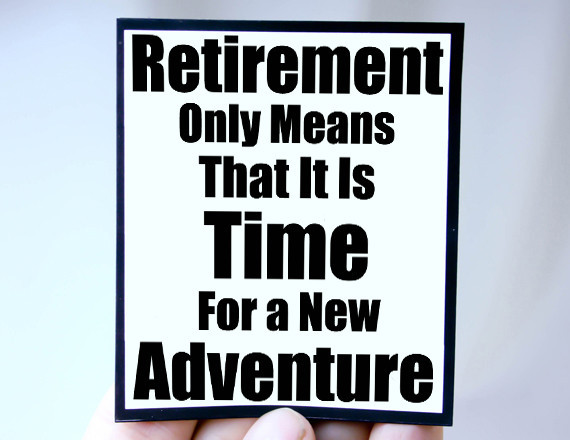 Retiring in Iowa gives you some great tax advantages.  First we will look at the Iowa tax law that has changed that pertains to taxable Social Security Benefits.  Iowa recently stopped taxing your Social Security payments and this makes a huge difference on the income tax return of an Iowa resident.  Social Security Benefits are excluded from income when computing your Iowa income tax, but they are included in determining if a taxpayer has sufficient income to file an Iowa tax return as well as computing Iowa's Alternate tax.  This is a substantial difference from the Federal tax treatment of Social Security Benefits.  Federal can tax from 0%, 50% up to 85% of your benefits depending on the amounts of other income on your return.
If you live in Iowa and you or your spouse receive a pension, annuity,SEP, 401K, IRA or other retirement plan distribution, some or all of the distribution may be excluded from income.  There are a few conditions that must be met for Iowa residents to qualify for this exclusion:
You or your spouse must be 55 years of age or older by the end of the year, or
Disabled, or
A surviving spouse or a survivor with an insurable interest in an individual who would have qualified  on the basis of age or disability.  
A son, daughter, mother or father can be considered a survivor with an insurable interest.
The exclusion is up top $6000 ($12,000 for Married Taxpayers).  Married taxpayers can claim up to the $12,000 even if only one spose meets the requirements and the other spouse is the one that receives the distribution.  There are certain rules for Married Filing Separate filers that may need to be taken into account.  For these you should see a knowledgeable tax professional such as an Enrolled Agent to help guide you through the percentages.  
Another great advantage to retiring in Iowa is that if you move here from another state and that is your only income from the other state, your other state may not tax your pension at all and Iowa will still allow the exclusion!  Non Iowa Residence can not receive the exclusion.
With all the changes to Federal and State tax laws Excel Tax and Consulting Services in Denison, IA would like to remind you to always seek out an honest, trustworthy and knowledgeable tax professional who will work with you to make sure your taxes are done correctly at a fair price.  Our Enrolled Agent is always onsite to answer your questions.  Call or Stop in to schedule your appointment today!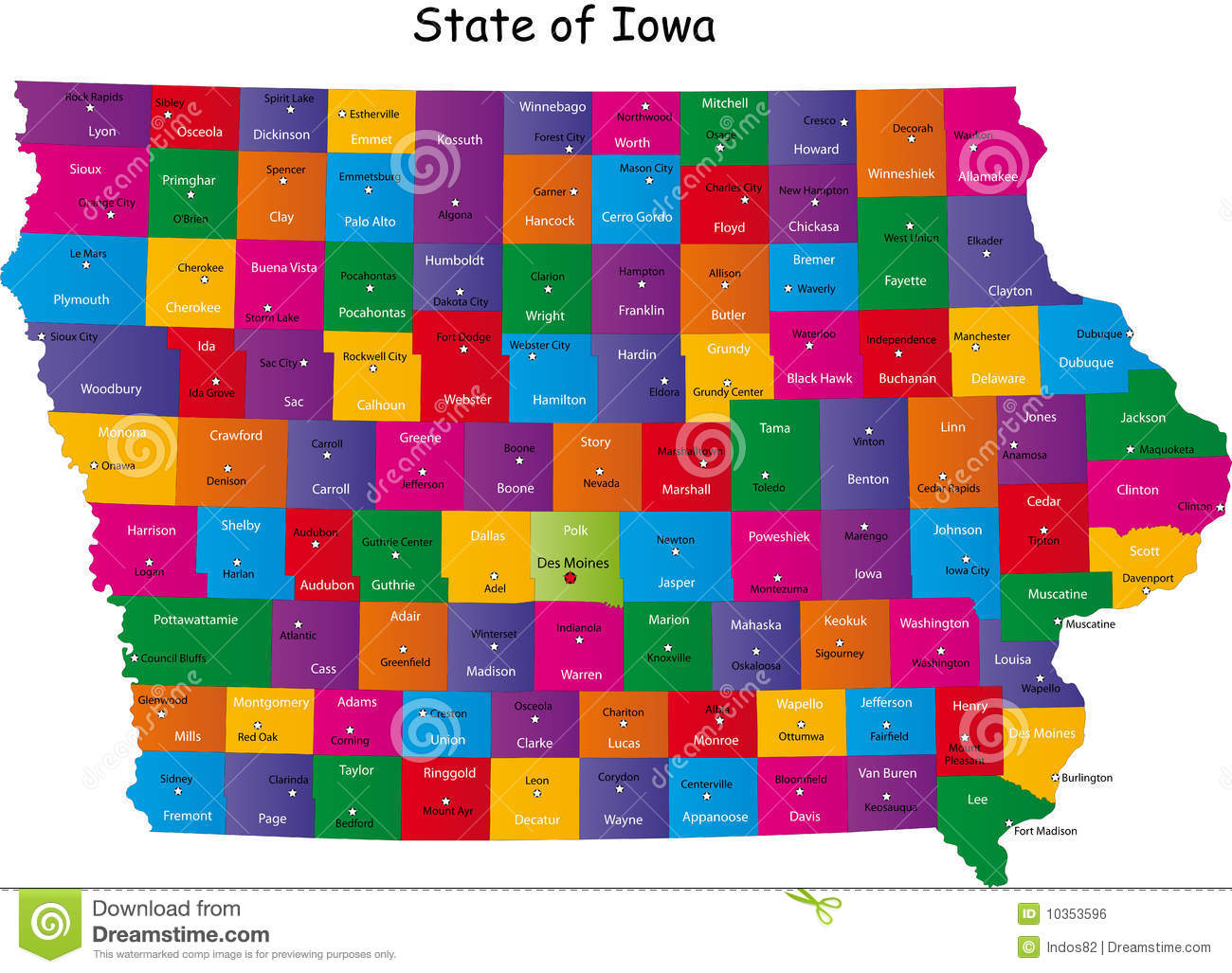 When it comes to the state of Iowa, your filing status is usually the same as your Federal filing status.  Iowa allows you to use one of the following:  Single, Head of Household, Qualifying Widow/Widower, Married Filing Joint, Married Filing Separate, or Married Filing Separate On A Combined Return.  As you can see, all but one of these matches the Federal.  
In almost all cases you will use the same filing status on your Iowa return as you used on your Federal return.  The one exception is when a married couple files a Joint Federal return they have the option to either file their Iowa return as: Married filing Joint or Married Filing Separate on a Combined Return.  This is not to be confused with a Married Filing Separate return as that requires you to file a Married Filing Separate Federal return.  A Married Filing Separate on a Combined return is used when a married couple is filing a joint Federal tax return and choose to file Iowa as Married Filing Separate on a Combined Return.
Are there advantages to filing an Iowa return with the Married Filing Separate on a Combined Return status?  For many Iowans, the answer is yes.  Using this filing status can save tax dollars as each of your incomes is taken into consideration separately to get to your combined Iowa tax. For many years this was the area many tax professionals fixed for clients who had done their own returns and were not aware of the tax benefits of this filing Status.  In some cases you are looking at hundreds saved!
The rules pertaining to this filing status are pretty straight forward.  You MUST be legally married, file a joint Federal return, both spouses must have income to report, and you must choose this filing status over the Married Filing Joint status.
What happens if you have dependents on your return?  You can split up the dependents.  For example:  You and your spouse have 2 children, you can each take a child or only one of you can take both children on the Iowa return.  This is where playing with the numbers and moving dependents around can reward you with great tax benefits.  Iowa does not require taxpayers to split the dependents on the return, nor do they require the highest earner to claim the dependents.
If you use a knowledgeable Tax Professional, who cares about finding every dollar you are legally eligible for, they will try your return many different ways to see which way gives you the better tax benefit.  From checking to make sure the correct filing status is used to moving dependents around to see where they give you the most benefit.  
Excel Tax and Consulting Services in Denison, IA is offering a free review of your prior year return to make sure you claimed everything last benefit you were entitled to!  Call us at 712-263-8032, email us at
[email protected]
or Stop In at 1324 1st. Ave. N. Denison IA  
A special thanks to dreamstime.com for their royalty free photos!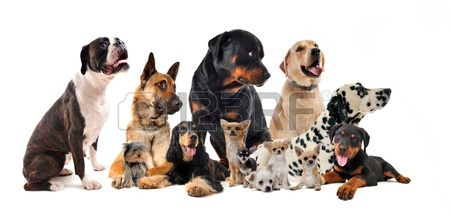 One of the most commonly asked questions I get every year is "Can I deduct my pet?".  This question in most cases can be answered with a simple "No".  When can a dog become a deductions?  What about a cat or other animal?  Can their vet bills be written off?  Continue reading for insights as to when the use of a pet may be deductible on your tax return.  In no case can an animal be claimed as a dependent.
Medical Deduction (Itemized Deductions on Form 1040 Schedule A)
In some cases a pet can also be a Guide Dog or other service animal.  This allows the animal, and it's care to be claimed as an itemized deduction for Medical Expenses.  You must be able to prove that the animal is used as a service animal for a medical need such as blindness, hearing impairment or other disability requiring a service animal.
Excert from the IRS website pertaining to this information:
Guide Dog or Other Service Animal
You can include in medical expenses the costs of buying, training, and maintaining a guide dog or other service animal to assist a visually impaired or hearing disabled person, or a person with other physical disabilities. In general, this includes any costs, such as food, grooming, and veterinary care, incurred in maintaining the health and vitality of the service animal so that it may perform its duties.
You must remember that Medical Expenses are only deductible if they reach 10% of your adjusted gross income.  There is a special rule in place for individuals age 65 and over that allows the expenses to be 7.5% of adjusted gross income.  This special exemption is set to expire December 31st 2016.  Information related to the limits can be found at:
Farm Animal (Form 1040 Schedule F):
Farmers and Ranchers who have a dog that guards their cattle or one that performs other farm duties can take a deduction for their care and upkeep as well as the purchase of the animal.  The animal must perform specific Farm related duties in order to be classified as a Farm Service Animal.  In some cases the cost of the animal may need to be depreciated.  For depreciation information see your knowledgeable tax professional or advisor.  
Another animal common to farms that are usually considered pets are cats.  If you keep cats on your property to control rodents and other pests the cost of the cats, their care and upkeep can be deductible as well on your farm schedule F.
For more informtion about deductions for Farm Animals see IRS publication 225
Breeding, Raising or Care For (Form 1040 Schedule C Business)
If you are in the business of breeding, caring for, or raising dogs and cats you may be able to deduct your expenses for the animals on a Schedule C as a business expense.  Good record keeping is imperative to show that the animals are not pets but a means to your income in the business.  You should talk with a knowledgeable tax advisor about the differences between Hobby and Business so that your deductions related to the breeding, raising or care of the animals is placed in the correct area of your return.  If you don't meet all the requirements to be in the business of breeding, raising or caring of the animals you may still qualify for a deduction as a Hobby.  See the next section for information on Hobby deductions for Fido.  Also, see IRS publication 
https://www.irs.gov/pub/irs-pdf/i1040sc.pdf
" target="_blank">http://
https://www.irs.gov/pub/irs-pdf/i1040sc.pdf
 for more information related to the business deductions.
Hobby (Form 1040 Schedule A)
If you are not in the business of breeding, raising or caring for certain animals but do this more as a hobby, you may be able to take the expenses for this income as an itemized deduction on your Form 1040 Schedule A.  Hobby expenses are only deductible up to the amount of Hobby Income claimed on your return.  IRS Publication 529 has information on the Miscellaneous deductions on the schedule A for Hobby Expenses.
In all cases pertaining to the possible deductions for Fido or other animals that are commonly pets we at Excel Tax and Consulting Services recommend seeking out the knowledge of a trusted Tax Professional or Tax Advisor.  We recommend Enrolled Agents who are well versed in Tax Law.  
As always please feel free to call or stop in with any questions.  Follow us on Facebook 

Low to middle income taxpayers who contribute to a retirement plan may be able to take the Retirement Savings Contributions Credit or Saver's Credit, for short.  This credit is taken on form 8880 and is worth 10%-50% of your eligible contributions to IRAs and other retirement plans up to a maximum credit of $1000 ($2000 on a Married Filing Joint Return).  This credit is based on the smaller of eligible contributions or $2000 per taxpayer.  The credit rates vary based on your Modified Adjusted Gross Income.
Ineligible Taxpayers:
Those under the age of 18, claimed as a dependent on another person return, or was a full time student during any part of 5 calendar months of the year.
Eligible Contributions:  
Contributions considered for the credit include: 1) Traditional and Roth IRA contributions, 2) Elective deferrals to a 401k, 403b, governmental 457, SEP, or SIMPLE plans. 3)Voluntary employee contributions to a qualified retirement plan defined in the IRC section 4974c which includes the Federal Thrift Savings Plan, 4) Contributions to a 501c18d plan.
The most common plans are the IRAs, both Traditional and Roth, 401K and 403B plans.  The items in box 12 of your W2 will show amounts to a qualified plan.  
Your contributions may need to be reduced by certain items such as distributions from any of the above plans.  This is an area where we advise you to see your tax professional so that the correct amounts are used on your return since there are some items that you do not need to reduce your contributions by.  Maximumizing your credit is what your knowledgeable tax professional can do!
Modified Adjusted Gross Income:
Modified Adjusted Gross Income is different for many tax credits.  In reference to the Saver's Credit this means your income from line 37 on form 1040 (2014) + excluded income from Puerto Rico+lines 45 or 50 from form 2555 (foreign income)+line 15 form 4563 (american Samoa residents).
https://www.irs.gov/Retirement-Plans/Plan-Participant,-Employee/Retirement-Savings-Contributions-Savers-Credit" target="_blank">http://https://www.irs.gov/Retirement-Plans/Plan-Participant,-Employee/Retirement-Savings-Contributions-Savers-Credit
The above link takes you to the IRS.GOV website with charts for the upcoming filing season pertaining to the Saver's Credit.
Excel Tax and Consulting Services suggest seeking tax advice from reputable, knowledgeable tax professionals such as Enrolled Agents and CPAs.  Our doors are always open for all clients new and returning.  Call or Stop by today!  Or visit us on FaceBook http://www.facebook.com/exceliowa 
Happy Thanksgiving from all of us at Excel Tax and Consulting Services!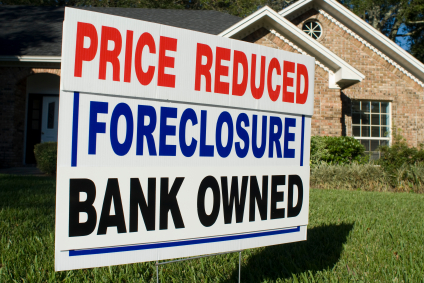 For many, the foreclosure of their home, or the repossession of an asset is one of the worst moments of their life.  For others who may be in a financial bind, having a debt cancelled can seem like a lifesaver.  What do they all have in common?  A surprise tax bill.  
When a debt is cancelled or an item is repossed or foreclosed on the hidden income in that act becomes taxable.  For many taxpayers this is only brought to their attention while they are doing their taxes, not leaving them any time to plan for the taxes owed on the hidden income.    
Cancellation of debt may result in ordinary income, income from the sale of assets or both.  In some cases there are Nontaxable Cancellation of debt income.  
In many cases a taxpayer will receive a 1099-C with the cancelled debt amount listed.  In cases of a home foreclosure and later sale of the home a 1099-S may be issued.  
Credit Card debt is one of the largest debt cancelled that become taxable.  EX. You owe $10,000 to your credit card company.  You become behind on your payments and call them to make a modification or they send you a modification agreement saying that they will cancel the card and only make you pay 50% of the debt.  This leaves $5,000 that does not need to be paid.  This also now leaves you with hidden income of that very same $5,000 on your income tax return.  If you modify just a couple of credit cards in the same year the amounts of that hidden income can really add up as well as the taxes on that income.
Another cancelled debt that is all to familiar is home foreclosure.  This is treated as a sale which can make the taxpayer realize a gain or loss.  If the loan balance was more than the Fair Market Value of the property and the lender cancels some or all of the balance, the taxpayer may realize income from the cancelled debt unless they can qualify for an exception or an exclusion.  
The tax treatment, exceptions and exclusions all depend on the cancelled debt situation.  For a home that has been foreclosed on, a taxpayer may be eligible to use the Sale of Main Home exclusion if they meet all the requirements.  As for other options on the hidden debt, Insolvency and Bankruptcy may help you from paying tax on the hidden income.  
If you have questions on a cancelled debt or foreclosure see an experienced tax professional about the different options you have for your type of cancelled debt.  Your tax professional should be able to assist you in finding an exclusion or exception to the debt, if you qualify.  Don't just take the debt and pay the taxes on it without getting valuable advice that could save you some hard earned income!
For more information on Cancelled Debt see the IRS publication 4681
#ExcelIowa #HiddenTaxableIncome #Income #Taxes #IRS #Foreclosure #Cancelled Debt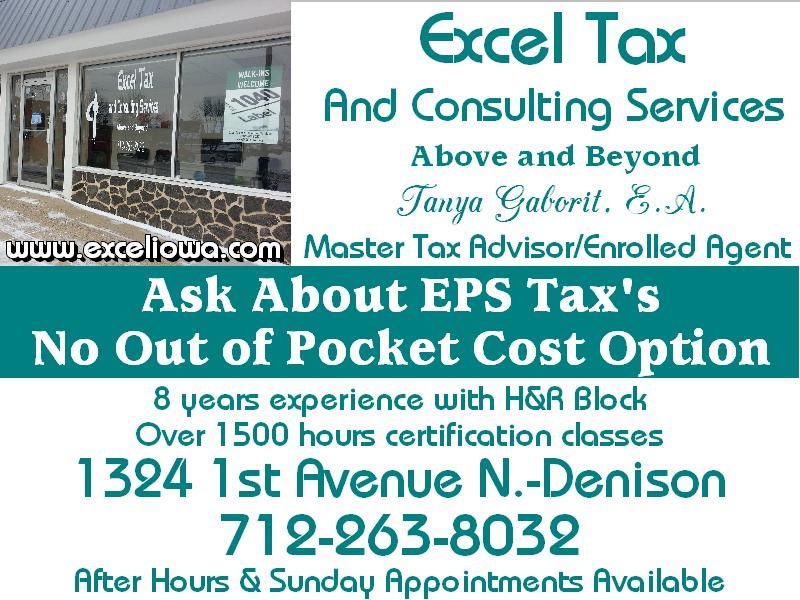 When the IRS or a state finds that you either should have filed a return or the return that you filed was filed in error you may be hit with a penalty.  Which penalty and how much it will add to your balance due depends on what the taxing authority finds in error on your return.
Failure to File:
This penalty is for just what it says.  If you were required to file a tax return but did not file on the due date, including extension, you may be hit with the Failure to File penalty.
This is 5% of the unpaid balance per month with a maximum of 25%
If it is more than 60 days late the penalty is the smaller of $135 or 100% of the tax due on the return.
There is no Failure to File penalty if you are due a refund
This penalty is reduced by the Failure to Pay penalty if both apply to the return.
Failure to Pay:
This penalty is for any balance due that was not paid by the due date of the return.  
This is 0.5% of the unpaid balance per month to a maximum of 25%
0.25% of unpaid balance per month during the terms of an installment agreement.
Fraudulent Failure to File:
If the IRS determines that your Failure to File was due to a fraudulent act they can access a penalty of 15% of the unpaid balance per month with a maximum of 75%
Underpayment of Estimated Tax (Individuals and Corporations):
This is accessed on any individual or corporation if they do not pay enough estimated taxes into the government.  The rates change for inflation.  For corporations the rate also changes due to the amount of the underpayment.
Accuracy Related Penalty:
This is a 20% of the underpayment due to:
Negligence
Substantial understatement of tax
Substantial valuation misstatement
Fraud:
If the IRS determines that you filed a fraudulent return there is a 75% of the understatement penalty due to the fraud.
Frivolous Tax Court Suits:
There is up to a $25,000 for the intentional delay, frivolous or groundless positions, and failure to pursue available administrative remedies to a tax issue.
Tax Evasion:
If you are hit with this, it is considered a willful attempt to evade tax and is a felony.  Maximum fine is $250,000 ($500,000 for corporations) and/or up to 5 years in prison.
Failure to Collect or Pay Over Tax:
Willful failure to collect, account for, and pay over tax is a felony with a maximum fine of $250,000 ($500,000 for corporations) and/or up to 5 years in prison.  These include payroll taxes for your employees that you have in a trust fund account.
Perjury and Fraud:
If you knowingly file or help file a false return or aid in the fraud, it is considered a felony.  This also carries a maximum fine of $250,000 ($500,000 for corporations).  The jail time can be added to include up to 3 years.
Earned Income Credit Claimed When Not Eligible:
If the error is due to recklessor intentional disregard for the rules.  The taxpayer is not allowed to take the credit for 2 years even when they are eligible for the credit.
If the error is due to fraud.  The taxpayer is not allowed to take the credit for 10 years, even if eligible.
As you can see there are many ways to be hit with a penalty on your tax return.  All of the penalties and amounts listed above are at the Federal level.  Each state has their own rates and penalties to consider.  It is always better to excercise the laws when filing your tax return then to be hit with any penalties at a later date.  The IRS can levy your home and business as well as garnish your wages until the unpaid amounts are paid in full.  My advice is to do your research, hire a knowledgeable tax preparer, or know that laws BEFORE filing your own return.  Getting out of a tax mess is more expensive then staying out of a tax mess to begin with!
There is a way to mitigate the noncriminal penalties.  This is can be done with "Reasonable Cause".  Reasonable cause is based on the facts and circumstances in each case.  Any reason that establishes that a taxpayer exercised ordinary care and prudence but still failed to comply with the tax law may be considered for relief.  
For more information on penalties see the IRS website and publication 17
https://www.irs.gov/pub/irs-pdf/p17.pdf" target="_blank">http://https://www.irs.gov/pub/irs-pdf/p17.pdf
/