Shopping Cart
Your Cart is Empty
There was an error with PayPal
Click here to try again
Thank you for your business!
You should be receiving an order confirmation from Paypal shortly.
Exit Shopping Cart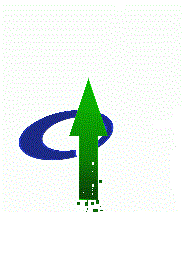 Excel Tax and Consulting Services
Above and Beyond

We Have Moved!
Today we discuss expenses that relate to your employment and must be more than 2% of your Adjusted Gross Income before they can be deducted..  These are not to be confused with expenses for any Self Employment.  
Unreimbursed employee expenses can be deducted on Schedule A is the are ordinary and necessary for your position.  If your employer includes the amounts that they pay you in box 1 of your W2 those are NOT considered reimbursed and can therefore be deducted on your return.  In some cases you may have to file Form 2106 along with your Schedule A in order to take the deduction.  These include:
Claiming any travel, entertainment expenses, transportation or meal expenses pertaining to your employment.
Your employer paid for your job expenses.
If Form 2106 is not needed your expenses can be written in on the dotted line.  Remember to keep all receipts, milage records, and other information pertaining to your deduction.  If your return is ever selected for review by the IRS you will need that information to substantiate your deduction.  
Expenses that can be written in include:
Small tools, supplies and safety equipment required for your job
Uniforms required by your job that are NOT suited for ordinary wear.  (Example:  You work in an office that requires dress clothes, those are not deductible because they can be worn even when not at work, even if you don't wear them after business hours.)
Protective clothing such as work boots, hard hats, and safety glasses.
Physicals required by the employer but paid by you.
Due to professional organizations.  This can include dues to the Chamber of Commerce, Dues to a professional society such as the "National Organization of Enrolled Agents.
Professional journal subscriptions
Fees to an employment agency and other job seeking fees to look for a new job in your current profession even if you don't get a new job.  (Note:  These fees are only deductible when looking for a new job in your current profession.  If you are looking for a different type of position your fees and expenses are NOT deductible.  Also, expenses for individuals looking for their first job are NOT deductible.
Certain expenses for business use of your home.  There are many rules to this one and we at Excel Tax and Consulting suggest speaking with a knowledgeable tax professional before taking this deduction.
Certain work related education.
Tax Preparation Fees can also be deducted in this section.  This is the fee you paid to have your prior year's return prepared.  Include any fees you were charged for paying via a credit card on line 23.
Line 23 of the Schedule A is Other Expenses.  These can include items such as the credit card fee charge to use a credit card to pay for your tax return preparation as well as:
Certain Accounting and Legal Fees.  (Note: these fees are only deductible if they are charged in the course of making and recieving taxable income. )
Clerical Help and Office Rent
Custodial fees for trust account fees
Your share of investment expenses of a regulated investment company.
Certain losses on non federally insured deposits.
Casualty and theft losses on items used as an employee.
Reclaim of right deductions.
Line 28 of Schedule A is Other Miscellaneous Deductions.  This includes:
Gambling losses.(Note:  Losses are only deductible to the amount of winnings claimed on your return.  You must have proof of your losses.)
Casualty and Theft Losses of income producing property
Losses from a K1
Federal estate tax on income in respect of a decedent
Amortized bond premium (Note:  We at Excel Tax and Consulting recommend speaking with a tax professional about this deduction.
Today's post concludes our section on Itemized Deduction on the Schedule A.  If you have any questions please call or stop by.  Check back next week to see what everyone is talking about tax wise!
Today I would like to discuss the deductions for Casualty and Theft Losses that may help lower your tax bill.  A Casualty Loss is the damage, destruction, or loss of property resulting from a recognizable event.  This inlcudes, but is not limited to, Fire, Tornados, Hurricanes, Flooding etc.  A casualty is sudden, unexpected and unusual.  A Theft Loss is the taking and removing of money or property with the intent to deprive the owner of it.  It must be illegal under the state law, and done with criminal intent.
Examples of Deductible Losses:
Blackmail
Burglary
Car Accident
Earthquake
Embezzlement
Extortion
Fire
Flood
Hurricane
Kidnapping for Ransom
Larceny
Mine Cave-In
Robbery
Shipwreck
Sonic Boom
Storm
Terrorist Attack
Tornado
Vandalism
Volcanic Eruption
Examples of Nondeductible Losses:
Accidental Breakage under normal condition
Burst water heater, note that the damage caused by the burst water heater is a casualty
Car rental while your vehicle is being repaired
Cost for protection against future casualties
Cost for personal injury
Damage caused by a family pet
Defective design or workmanship
Losses caused by willful act or negligence
Lost money or property
Normal wear and tear
Personal use losses caused by drought
Progessive damage to property
Sentimental Value
There are a few cases where a nondeductible loss can become a deductible loss.  One example, the corrosive damage caused by defective drywall installed in homes between 2001 and 2009. See your tax professional if you think you may qualify for a casualty or theft loss of items not listed.
When claiming the loss there are a few deduction limits to be aware of:  
2% Rule:  The casualty and theft loss deduction for employee property must be reduced by 2% of adjusted gross income.
$100 Rule:  Reduce eash loss event by $100
10% Rule:  Reduce the total of all casualty or theft losses by 10% of adjusted gross income.  This rule is applied after reducing each loss by $100.
Your casualty or Theft Loss must be reduced by any and all insurance reimbursements received and is the lesser of your cost or basis in the property or the reduction in the fair market value  due to the loss.  Form 4684 is used to claim a loss and then transfered to form 1040 schedule A.
There are special rules for losses in a Federally Declared Disaster Area.  See you tax professional for specific information on Casualty and Theft losses for your situation.
As always, Excel Tax and Consulting Services is here to help lower your taxes accurately.  Call or Stop by today.
This week we discuss the "Charitable Contributions" deduction on the 1040 Schedule A.  Many are aware that they can deduct cash and items donated to a charity but are unsure of the rules for record keeping and the actual deduction.  
To be deductible the contribution must be to a qualified organization.  Church, School, and Veternan's Organizations are amoung the leading groups on most individual tax returns.  You can deduct only the amount in excess of the fair market value of any item you receive in return.  A good example of this:  A church charity dinner at $100 a plate.  You can deduct the FMV of the dinner over what you would have paid elsewhere for a similar dinner.  Let's just say that the dinner would have cost $25 at an eating establishment, that means that $75 per plate is deductible.  Another good example would be a school silent auction where you when an item, lets say a painting, with a winning bid of $400.  The painting is worth $200, you can deduct $200.
Also, when deducting cash donations you must maintain a record of either a bank statement or written notification from the organization with the amount or amounts of the deduction that includes the dates.
Any donations over $250 in cash or property must have a statement from the organization.  Non cash donations over $500 but less that $5000 require form 8283A and over $5000 require form 8283 A with section B.
There are special rules for donating certain types of property such as cars, boats, planes, etc. The deduction can be limited depending on what the organization does with the item after receiving it from you.  
I like to tell all of my clients that donate clothes to organizations to take pictures of the items to place with their return and the slip from the organization so that they have tangible proof of the "Good Used Item" that they donated.  These pictures can come in handy during an audit if the contributions are in question.  
If you need further information you can call or stop by Excel Tax and Consulting Services  or check the IRS website for more information.
This week we discuss the "Taxes You Paid" Section of the Schedule A Itemized Deductions.
There are a few taxes that can't be deducted in this section.  These include:
Federal Income and Most Excise Taxes
Social Security, Medicare, Federal and State Unemployment Taxes
Customs Duties
Federal Estate and Gift Taxes
Certain state and local taxes such as tax on gas, car inspection fees, assessments for property improvements, taxes you paid for someone else, and license fees for marriage, driver's and dog fees.
State and Local Income Taxes can be deducted.  These include:
The state taxes on your W2 , 1099R, 1099G, W2G and 1099 Misc.

State taxes owed and paid such as a state balance due.  Do not include any penalties and interest.

State and local estimated tax payments made throughout the year.

Mandatory contributions to California, New Jersey or New York Nonoccupational Disability Fund, Rhode Island Temporary Disability Fund, or Washington State's Supplemental Disability Fund.

Mandatory contributions to Alaska, California, New Jersey or Pennsylvania State unemployment funds.

Mandatory contributions to state family leave funds.
If it yields a better deduction, you can choose to deduct state and local sales taxes instead. There is a need for reciepts unless you use the standard amounts.
Real Estate Taxes can be deducted.  These Include:
You can include State, Local and Foreign taxes you pay on real estate you own that is not for business.  DO NOT include charges for improvements that increase the property value.
Personal Property Taxes can be deducted.  These Include:
Only taxes based on value alone and are charged yearly.  Example:  Car License Fees in Iowa.
Interest You Paid:
This includes mortgage interest on your main home and your second home.  There are limits as to the amounts you can deduct.
Mortgage Insurance Premiums:
These are premiums paid on a mortgage insurance contract entered into after December 31st, 2006.
Investment Interest:
This is interest you paid on money borrowed for investments and does not include any interest allocable to passive activities.
Be sure to check all of your Taxes You Paid deductions to make sure you are getting the highest deductions allowed.  Call or stop by to speak with one wof our representatives today so you are ready for tax season!
Excel Tax and Consulting is here for you!  
Next Week's Blog will Include "Gifts to Charity" and "Casualty and Theft Losses"
One of the biggest question I get every year is "What can I deduct on my return?".  Today's post will be the first in a series of post on the Schedule A Itemized Deductions.  I hope this helps the majority of the taxpayers with questions on their deductions.
Medical expenses are deductible when they are more then 10% of your Adjusted Gross Income (AGI).  If either you or your spouse is 65 years or older you can deduct these if they are more than 7.5% of your AGI.
What medical expenses are deductible?  General medical expenses you pay for yourself, spouse or dependent are deductible.  These expenses must be paid for in the year you deduct them.  Not the year of the service, unless they are one in the same.  
Example 1:  You have a major medical procedure in April.  Your bill is $10,000 after insurance, you pay $100 a month from May till December of the same year.  You can deduct the $800 payments in the current year.  The rest in later years as paid.
Example 2:  The same information as in example 1 but instead of making payments you pay the whole $10,000 with a credit card.  You can deduct the whole $10,000 on the current return.
Most medical and dental expenses can be deductible as long as they are legal, not for cosmetic services (some exceptions apply), and are required via a doctor.
Example 1. Breast augmentation is not deductible, but Breast Reconstruction is deductible for a cancer patient.
Example 2.  Capping, Crowning, Braces and other dental procedures are deductible but Teeth Whitening or bleaching is not deductible.
Did you know that expenses you incur while remodeling your home to make it more accessible for your medical needs may be deductible?
Constructing entrance or exit ramps for your home.
Widening doorways at entrances or exits to your home.
Widening or otherwise modifying hallways and interior doorways.
Installing railings, support bars, or other modifications to bathrooms.
Lowering or modifying kitchen cabinets and equipment.
Moving or modifying electrical outlets and fixtures.
Installing porch lifts and other forms of lifts (but elevators generally add value to the house).
Modifying fire alarms, smoke detectors, and other warning systems.
Modifying stairways.
Adding handrails or grab bars anywhere (whether or not in bathrooms).
Modifying hardware on doors.
Modifying areas in front of entrance and exit doorways.
Grading the ground to provide access to the residence.
Don't forget that all your medical miles can really add up!  Keep a log of your miles for medical purposes each year.  Everytime you use your vehicle for medical reasons write the staring odometer, date, time, reason, place you went,  then the ending odometer reading for the trip.  
Overnight stays for medical purposes can also be deducted as a medical expense.  Meals are not included in the medical expenses for the overnight stay.
For more information on deductible medical expenses Stop in or Call us today!  
A good referrance source is IRS Publication 502 which can be found at: http://www.irs.gov/publications/p502/ar02.html#en_US_2014_publink1000178887
/