Shopping Cart
Your Cart is Empty
There was an error with PayPal
Click here to try again
Thank you for your business!
You should be receiving an order confirmation from Paypal shortly.
Exit Shopping Cart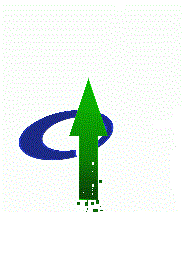 Excel Tax and Consulting Services
Above and Beyond

We Have Moved!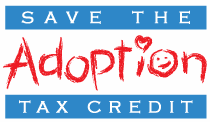 Special thanks to http://adoptiontaxcredit.org/ for the Photo.  Check out their site for additional information on the Adoption Credit!
Adopting a child has many advantages for many families.  You are adding a new family member to love and cherish, all of you will get to experience the unconditional love and support of the new family unit, as well as making each and every day special for one another.  Many children today would be without loving and permanent families if it were not for the Adoption Credit and other forms of Adoption Asistance available today to help with the cost of adoption.  
At this time the Adoption Credit is unrefundable.  In a few earlier years the IRS had a temporary provision allowing for the refundability of the credit.  At that time, all unused adoption credits from prior years could be taken as a refundable credit in those years.  This led to very large refunds for many families across the country.  This was due, in large part, because the families eligible for the credit couldn't use the credit because their income was already low enough that they received NO benefit from the credit and had to keep carrying it forward year after year.  
The Credit and Exclusion Amount
For adotions finalized in 2015 the credit is up to $13,400 per child for eligible expenses.  A taxpayer can also exclude up to the same amount in Employer Provided Adoption benefits from income.  Keep in mind that the same expenses can't be used for both.  Limits do apply to the total spent over all years for each effort to adopt an eligible child.
An Unsuccessful Adoption
Any taxpayer who paid qualified expenses in an attempt to adopt a US child and the attempt was unsuccessful are to treat those expense in the same manner as expenses paid for adoption not final by the end of the year.  This means that if your adoption was unsuccessful in 2015 you treat those expenses as 2014 expenses.  An Amended Tax return may be needed to take the credit. In the case of a foreign child adoption, the credit or exclusion can't be taken unless the adoption becomes final.
Qualified Expenses
These are reasonable and necessary expenses principally for the legal adoption of an eligible child.  These can include: Adoption Fees, Attorney Fees, Court Costs, Travel Expenses while away from home, Re-adoption in State Court.
Nonqualified Expenses
Expenses to adopt a spouse's child, Expenses for surrogate parenting, paid for or reimbursed by an employer, government agency or other agency, Expenses that are allowed as a credit or deduction under another tax provision, and Expenses that violate state or federal law.
Eligible Child
Any child under 18 years of age or any person who is physically or mentally incapable of self care.  A US child is a child who is a US citizen or resident.
When to Claim the Credit and Exclusion
Expenses paid in any year before the year the adoption becomes final- Take the credit in the year after the year of payment.
Expenses paid in the year the adoption becomes final- Take the credit in the year the adoption become final.
Expenses paid in any year after the adoption becomes final- Take the credit in the year of payment.
Employer provided benefits under an adoption assistance program in any year- Take the exclusion in the year of payment
Children With Special Needs
If a taxpayer adopts a US child with special needs they may be eligible to exclude up to $13,400 and claim a credit for additional expenses up to the same amount.  The exclusion may be available even if you or your employer paid no expenses, provided your employer has a written adoption assistance program.
A US citizen or resident that is determined by a state to be unlikely to be adopted unless assistance is provided due to the child's age, ethnic background, medical condition, membership in a minority or sibling group, etc  is considered special needs.  If your adoption include this component, you may be able to take the credit even if you didn't pay any adoption expenses.
Credit Carryforward
Any unused credit is carried forward to the next 5 years or until used.  The sad reality is that many adoptive families lose this credit because their income falls below filing guidelines.  
As you can see, there are many provisions to the Adoption Credit and Exclusion.  Some we haven't even touched on.  
On top of the Adoption Credit and Exclusion you may be eligible for the Child Tax Credit, the Additional Child Tax Credit, Earned Income Tax Credit, Child and Dependent Care Expenses Credit, and the exemption for the child, if you qualify.
For these reasons we at Excel Tax and Consulting Services suggest contacting a Tax Professional, such as an Enrolled Agent, who has knowledge in adoptions so you receive all the tax advantages due to you.
As always, Call or Stop By 1324 1st. Ave. N. Denison, IA 51442  or Follow us on Facebook/exceliowa 

Low to middle income taxpayers who contribute to a retirement plan may be able to take the Retirement Savings Contributions Credit or Saver's Credit, for short.  This credit is taken on form 8880 and is worth 10%-50% of your eligible contributions to IRAs and other retirement plans up to a maximum credit of $1000 ($2000 on a Married Filing Joint Return).  This credit is based on the smaller of eligible contributions or $2000 per taxpayer.  The credit rates vary based on your Modified Adjusted Gross Income.
Ineligible Taxpayers:
Those under the age of 18, claimed as a dependent on another person return, or was a full time student during any part of 5 calendar months of the year.
Eligible Contributions:  
Contributions considered for the credit include: 1) Traditional and Roth IRA contributions, 2) Elective deferrals to a 401k, 403b, governmental 457, SEP, or SIMPLE plans. 3)Voluntary employee contributions to a qualified retirement plan defined in the IRC section 4974c which includes the Federal Thrift Savings Plan, 4) Contributions to a 501c18d plan.
The most common plans are the IRAs, both Traditional and Roth, 401K and 403B plans.  The items in box 12 of your W2 will show amounts to a qualified plan.  
Your contributions may need to be reduced by certain items such as distributions from any of the above plans.  This is an area where we advise you to see your tax professional so that the correct amounts are used on your return since there are some items that you do not need to reduce your contributions by.  Maximumizing your credit is what your knowledgeable tax professional can do!
Modified Adjusted Gross Income:
Modified Adjusted Gross Income is different for many tax credits.  In reference to the Saver's Credit this means your income from line 37 on form 1040 (2014) + excluded income from Puerto Rico+lines 45 or 50 from form 2555 (foreign income)+line 15 form 4563 (american Samoa residents).
https://www.irs.gov/Retirement-Plans/Plan-Participant,-Employee/Retirement-Savings-Contributions-Savers-Credit" target="_blank">http://https://www.irs.gov/Retirement-Plans/Plan-Participant,-Employee/Retirement-Savings-Contributions-Savers-Credit
The above link takes you to the IRS.GOV website with charts for the upcoming filing season pertaining to the Saver's Credit.
Excel Tax and Consulting Services suggest seeking tax advice from reputable, knowledgeable tax professionals such as Enrolled Agents and CPAs.  Our doors are always open for all clients new and returning.  Call or Stop by today!  Or visit us on FaceBook http://www.facebook.com/exceliowa 
Happy Thanksgiving from all of us at Excel Tax and Consulting Services!
/