Shopping Cart
Your Cart is Empty
There was an error with PayPal
Click here to try again
Thank you for your business!
You should be receiving an order confirmation from Paypal shortly.
Exit Shopping Cart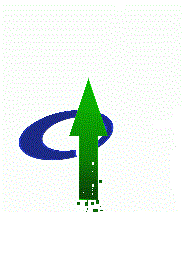 Excel Tax and Consulting Services
Above and Beyond

We Have Moved!
You check the mail, your heart skips a beat, then you start to panick.  This is what happens to may taxpayers every year.  The dreaded IRS letter!  You start to think through you last year's return, "Did i claim a deduction I wasn't entitled to?  Did I forget to add some income?  What could the IRS want with me?"  These are all thoughts that start to run through every taxpayer's mind when the IRS sends a letter.
One thing to remember is DON'T panick and DON'T ignore the letter.  Call your taxprofessional, if you did the return yourself call an experienced Enrolled Agent who can help walk you through setting the record right with the IRS.  One thing is certain, in many cases the IRS's letter is incorrect and sometimes with the proper guidance you can turn the letter into a positive.
Once you have called your tax professional or Enrolled Agent they will explain the letter in terms that you can understand and help you decide if you need Audit Assistance or Audit Representation.  
Audit Assistance is exceptable in cases where the IRS just needs clarification of a line or item on your return.  For most tax offices this means your tax professional will walk you through how to handle the IRS and explain what needs to be sent back to them in order to get the issue cleared up.  Many tax professionals due this for their clients free of charge.  If you did not use the tax professional, in most cases a small fee will be in order to cover the time spent.  
Audit Representation can only be handled by an Enrolled Agent, CPA or Attorney with Form 2848.  Audit Representation is mainly used for taxpayers who have received a request stating there is an audit of their return, or for those that don't have the time to deal with the IRS.  In many cases Audit Representation will cost more than Audit Assistance as the relationship of the matter can take hours of phone calls and faxes to the IRS and for a full IRS audit can require your professional to travel, have over night stays and added tax returns to file.
Which ever path you choose a highly trained professional will be there for you!  Get the letter to them as soon as possible.  The faster they have the letter, the faster you can put the matter behind you!  
Excel Tax and Consulting Services has an Enrolled Agent on site to assist clients and non clients with all their IRS needs.  Call or Stop by today!
#AuditRepresentaion #AuditAssistance #IRS #IRSAudit #ExcelIowa
During a normal tax season it is not uncommon for tax professionals to hear all kinds of reason as to why clients should be able to claim a dependent that they are not legally allowed to claim.
Here are some of the highlights from past seasons:
I go an visit my granddaughter all the time.  My last professional let me claim her because of all the money I spend going back and forth to California to see her. (You can not claim a grandchild that does not live with you for more than 6 months of the year.  You also have to prove you provide more that 50% of the household support and have documents to back up your claim such as school records, doctor's records, etc.
I can claim my friends child because she can't use her anyway.  Why can't your friend use her child?  She has too many and you can only claim 3 on a return.   This is in NO way correct.  You can claim ALL of your children on your return and receive the Child Tax Credit but only 3 of the children can receive the Earned Income Tax Credit.  No tax payer can just claim someone else's children unless they can prove that the child lives with them and they provide the support and have documents to back it up.  
My last professional has a stack of Social Security numbers that they can use in case their clients need a dependent.  This is so illegal and unethical!  If I have to explain why this is not allowed then I think everyone needs to look into Identity Theft!
Check back often for more tax related topics!  As always call or stop in to Excel Tax and Consulting with any questions and to have your return reviewed!
The state of Iowa taxes some or all of a Federal Tax Refund from the prior year.  This being said, Tax Professionals in Iowa need to see a copy of the prior year Federal Tax Return in order to get the correct amounts on the current return.  This allows for us as professionals to skim over your prior return looking for areas that could use a closer look.
If, when you had your prior year return prepared, you felt uncomfortable with your professional this could be a reason for you to have it reviewed.  Don't leave unclaimed cash on the table because you thought your return was correct when it was completed!  Most Tax Professionals have very little training and some are so over worked that even the most basic of credits and deductions end of getting overlooked.
I have seen more returns where the client will actually owe back taxes when reviewed because basic tax laws were overlooked.  These returns should be corrected as if the Federal or State finds these mistakes and corrects them you may be liable for interest and penalties for the mistakes that they find. This can bring large financial troubles at future dates.  
Take your return to another office, find an Enrolled Agent or a CPA.  Enrolled Agents are permitted to practice before the IRS and specialize in tax law.  CPAs can also represent taxpayers before the IRS but there are only a handful that specialize in income tax so ask questions to get the best professional for your needs.
Most firms will do a review of your prior return for a small fee, some will offer the review for free to new clients with a paid current year return.  Excel Tax and Consulting offers a free review of the current year and one prior year.  The only charge is if you need to correct it due to errors.  
If you have any questions on your returns please don't hesitate to call or stop in!
/