Shopping Cart
Your Cart is Empty
There was an error with PayPal
Click here to try again
Thank you for your business!
You should be receiving an order confirmation from Paypal shortly.
Exit Shopping Cart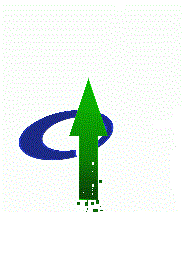 Excel Tax and Consulting Services
Above and Beyond

We Have Moved!
| | |
| --- | --- |
| Posted on September 16, 2015 at 1:00 PM | |
One of the biggest question I get every year is "What can I deduct on my return?".  Today's post will be the first in a series of post on the Schedule A Itemized Deductions.  I hope this helps the majority of the taxpayers with questions on their deductions.
Medical expenses are deductible when they are more then 10% of your Adjusted Gross Income (AGI).  If either you or your spouse is 65 years or older you can deduct these if they are more than 7.5% of your AGI.
What medical expenses are deductible?  General medical expenses you pay for yourself, spouse or dependent are deductible.  These expenses must be paid for in the year you deduct them.  Not the year of the service, unless they are one in the same.  
Example 1:  You have a major medical procedure in April.  Your bill is $10,000 after insurance, you pay $100 a month from May till December of the same year.  You can deduct the $800 payments in the current year.  The rest in later years as paid.
Example 2:  The same information as in example 1 but instead of making payments you pay the whole $10,000 with a credit card.  You can deduct the whole $10,000 on the current return.
Most medical and dental expenses can be deductible as long as they are legal, not for cosmetic services (some exceptions apply), and are required via a doctor.
Example 1. Breast augmentation is not deductible, but Breast Reconstruction is deductible for a cancer patient.
Example 2.  Capping, Crowning, Braces and other dental procedures are deductible but Teeth Whitening or bleaching is not deductible.
Did you know that expenses you incur while remodeling your home to make it more accessible for your medical needs may be deductible?
Constructing entrance or exit ramps for your home.
Widening doorways at entrances or exits to your home.
Widening or otherwise modifying hallways and interior doorways.
Installing railings, support bars, or other modifications to bathrooms.
Lowering or modifying kitchen cabinets and equipment.
Moving or modifying electrical outlets and fixtures.
Installing porch lifts and other forms of lifts (but elevators generally add value to the house).
Modifying fire alarms, smoke detectors, and other warning systems.
Modifying stairways.
Adding handrails or grab bars anywhere (whether or not in bathrooms).
Modifying hardware on doors.
Modifying areas in front of entrance and exit doorways.
Grading the ground to provide access to the residence.
Don't forget that all your medical miles can really add up!  Keep a log of your miles for medical purposes each year.  Everytime you use your vehicle for medical reasons write the staring odometer, date, time, reason, place you went,  then the ending odometer reading for the trip.  
Overnight stays for medical purposes can also be deducted as a medical expense.  Meals are not included in the medical expenses for the overnight stay.
For more information on deductible medical expenses Stop in or Call us today!  
A good referrance source is IRS Publication 502 which can be found at: http://www.irs.gov/publications/p502/ar02.html#en_US_2014_publink1000178887
Categories: Federal Taxes, State Taxes, Itemized Deductions
/