Shopping Cart
Your Cart is Empty
There was an error with PayPal
Click here to try again
Thank you for your business!
You should be receiving an order confirmation from Paypal shortly.
Exit Shopping Cart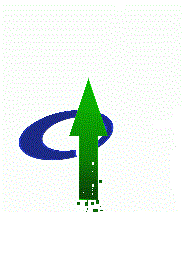 Excel Tax and Consulting Services
Above and Beyond

We Have Moved!
| | |
| --- | --- |
| Posted on September 30, 2015 at 2:25 PM | |
This week we discuss the "Charitable Contributions" deduction on the 1040 Schedule A.  Many are aware that they can deduct cash and items donated to a charity but are unsure of the rules for record keeping and the actual deduction.  
To be deductible the contribution must be to a qualified organization.  Church, School, and Veternan's Organizations are amoung the leading groups on most individual tax returns.  You can deduct only the amount in excess of the fair market value of any item you receive in return.  A good example of this:  A church charity dinner at $100 a plate.  You can deduct the FMV of the dinner over what you would have paid elsewhere for a similar dinner.  Let's just say that the dinner would have cost $25 at an eating establishment, that means that $75 per plate is deductible.  Another good example would be a school silent auction where you when an item, lets say a painting, with a winning bid of $400.  The painting is worth $200, you can deduct $200.
Also, when deducting cash donations you must maintain a record of either a bank statement or written notification from the organization with the amount or amounts of the deduction that includes the dates.
Any donations over $250 in cash or property must have a statement from the organization.  Non cash donations over $500 but less that $5000 require form 8283A and over $5000 require form 8283 A with section B.
There are special rules for donating certain types of property such as cars, boats, planes, etc. The deduction can be limited depending on what the organization does with the item after receiving it from you.  
I like to tell all of my clients that donate clothes to organizations to take pictures of the items to place with their return and the slip from the organization so that they have tangible proof of the "Good Used Item" that they donated.  These pictures can come in handy during an audit if the contributions are in question.  
If you need further information you can call or stop by Excel Tax and Consulting Services  or check the IRS website for more information.
Categories: Federal Taxes, Taxes, Itemized Deductions
/