Shopping Cart
Your Cart is Empty
There was an error with PayPal
Click here to try again
Thank you for your business!
You should be receiving an order confirmation from Paypal shortly.
Exit Shopping Cart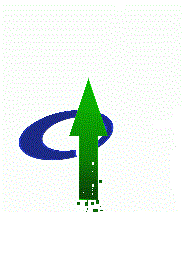 Excel Tax and Consulting Services
Above and Beyond

We Have Moved!
| | |
| --- | --- |
| Posted on October 8, 2015 at 12:40 AM | |
Today I would like to discuss the deductions for Casualty and Theft Losses that may help lower your tax bill.  A Casualty Loss is the damage, destruction, or loss of property resulting from a recognizable event.  This inlcudes, but is not limited to, Fire, Tornados, Hurricanes, Flooding etc.  A casualty is sudden, unexpected and unusual.  A Theft Loss is the taking and removing of money or property with the intent to deprive the owner of it.  It must be illegal under the state law, and done with criminal intent.
Examples of Deductible Losses:
Blackmail
Burglary
Car Accident
Earthquake
Embezzlement
Extortion
Fire
Flood
Hurricane
Kidnapping for Ransom
Larceny
Mine Cave-In
Robbery
Shipwreck
Sonic Boom
Storm
Terrorist Attack
Tornado
Vandalism
Volcanic Eruption
Examples of Nondeductible Losses:
Accidental Breakage under normal condition
Burst water heater, note that the damage caused by the burst water heater is a casualty
Car rental while your vehicle is being repaired
Cost for protection against future casualties
Cost for personal injury
Damage caused by a family pet
Defective design or workmanship
Losses caused by willful act or negligence
Lost money or property
Normal wear and tear
Personal use losses caused by drought
Progessive damage to property
Sentimental Value
There are a few cases where a nondeductible loss can become a deductible loss.  One example, the corrosive damage caused by defective drywall installed in homes between 2001 and 2009. See your tax professional if you think you may qualify for a casualty or theft loss of items not listed.
When claiming the loss there are a few deduction limits to be aware of:  
2% Rule:  The casualty and theft loss deduction for employee property must be reduced by 2% of adjusted gross income.
$100 Rule:  Reduce eash loss event by $100
10% Rule:  Reduce the total of all casualty or theft losses by 10% of adjusted gross income.  This rule is applied after reducing each loss by $100.
Your casualty or Theft Loss must be reduced by any and all insurance reimbursements received and is the lesser of your cost or basis in the property or the reduction in the fair market value  due to the loss.  Form 4684 is used to claim a loss and then transfered to form 1040 schedule A.
There are special rules for losses in a Federally Declared Disaster Area.  See you tax professional for specific information on Casualty and Theft losses for your situation.
As always, Excel Tax and Consulting Services is here to help lower your taxes accurately.  Call or Stop by today.
Categories: Federal Taxes, State Taxes, Itemized Deductions
/