Shopping Cart
Your Cart is Empty
There was an error with PayPal
Click here to try again
Thank you for your business!
You should be receiving an order confirmation from Paypal shortly.
Exit Shopping Cart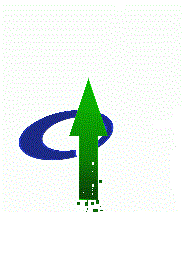 Excel Tax and Consulting Services
Above and Beyond

We Have Moved!
| | |
| --- | --- |
| Posted on October 28, 2015 at 3:25 PM | |
I am sure no one mentioned the IRS and back debt to you when you decided to get married.  One large surprise is that the IRS can now offset your refund to pay for your spouse's debt even if it was made before you tied the knot.  
Most taxpayers are not aware of this situation until they file their first return as a married couple and some or all of the refund is taken to pay a prior debt of their new spouse.  This is when they usually call their tax professional with many questions and concerns about their refund being used to cover their new spouse's back debt.  
In most cases this is nothing to worry about.  You can either file a separate return from your spouse or file a joint return with a form 8379.  Filing a separate return can cause you to forgo many benefical credits and deductions while filing a joint return with a form 8379 can let you keep you credits and deductions will still receiving your portion of your tax refund.  The form 8379 can be filed after a return is filed and a refund offset but it does take longer to get your portion of the refund returned to you.  This is why it is always better to file your return with the form.  Your refund is held up for a while longer but you will still get any portion that was allocated to you in the form 8379.  
The injured spouse must NOT be legally liable for the debt, must show income or payments on the return.  If these requirements are not met then the entire refund can, and in most cases will, go to the back debt of the other spouse.
The types of debt a refund can be offset for include Federal Tax business or individual accounts, Child Support, Social Security, Student Loans, State Obligations.  
If you feel that your refund may be offset for one of these obligations it is best to contact your tax professional and ask about the injured spouse relief.  You tax professional will assist you in filing the form as well as giving you advice on if you qualify.  
The state of Iowa does not recognize injured spouse and in all likelihood your state refund will be kept for the past due obligation.
The IRS has a PDF that can help you understand some additional information.  
https://www.irs.gov/pub/irs-utl/29_-_refund_offset_and_injured_spouse.pdf
Call or stop by today for more information.  Excel Tax and Consulting Services.  
ExcelIowa.com  facebook.com/exceliowa
Categories: Taxes, Federal Taxes
/