Shopping Cart
Your Cart is Empty
There was an error with PayPal
Click here to try again
Thank you for your business!
You should be receiving an order confirmation from Paypal shortly.
Exit Shopping Cart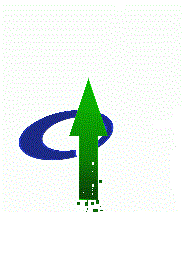 Excel Tax and Consulting Services
Above and Beyond

We Have Moved!
| | |
| --- | --- |
| Posted on December 2, 2015 at 1:50 PM | |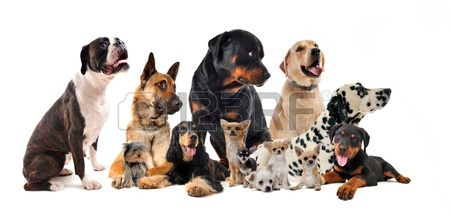 One of the most commonly asked questions I get every year is "Can I deduct my pet?".  This question in most cases can be answered with a simple "No".  When can a dog become a deductions?  What about a cat or other animal?  Can their vet bills be written off?  Continue reading for insights as to when the use of a pet may be deductible on your tax return.  In no case can an animal be claimed as a dependent.
Medical Deduction (Itemized Deductions on Form 1040 Schedule A)
In some cases a pet can also be a Guide Dog or other service animal.  This allows the animal, and it's care to be claimed as an itemized deduction for Medical Expenses.  You must be able to prove that the animal is used as a service animal for a medical need such as blindness, hearing impairment or other disability requiring a service animal.
Excert from the IRS website pertaining to this information:
Guide Dog or Other Service Animal
You can include in medical expenses the costs of buying, training, and maintaining a guide dog or other service animal to assist a visually impaired or hearing disabled person, or a person with other physical disabilities. In general, this includes any costs, such as food, grooming, and veterinary care, incurred in maintaining the health and vitality of the service animal so that it may perform its duties.
You must remember that Medical Expenses are only deductible if they reach 10% of your adjusted gross income.  There is a special rule in place for individuals age 65 and over that allows the expenses to be 7.5% of adjusted gross income.  This special exemption is set to expire December 31st 2016.  Information related to the limits can be found at:
Farm Animal (Form 1040 Schedule F):
Farmers and Ranchers who have a dog that guards their cattle or one that performs other farm duties can take a deduction for their care and upkeep as well as the purchase of the animal.  The animal must perform specific Farm related duties in order to be classified as a Farm Service Animal.  In some cases the cost of the animal may need to be depreciated.  For depreciation information see your knowledgeable tax professional or advisor.  
Another animal common to farms that are usually considered pets are cats.  If you keep cats on your property to control rodents and other pests the cost of the cats, their care and upkeep can be deductible as well on your farm schedule F.
For more informtion about deductions for Farm Animals see IRS publication 225
Breeding, Raising or Care For (Form 1040 Schedule C Business)
If you are in the business of breeding, caring for, or raising dogs and cats you may be able to deduct your expenses for the animals on a Schedule C as a business expense.  Good record keeping is imperative to show that the animals are not pets but a means to your income in the business.  You should talk with a knowledgeable tax advisor about the differences between Hobby and Business so that your deductions related to the breeding, raising or care of the animals is placed in the correct area of your return.  If you don't meet all the requirements to be in the business of breeding, raising or caring of the animals you may still qualify for a deduction as a Hobby.  See the next section for information on Hobby deductions for Fido.  Also, see IRS publication 
https://www.irs.gov/pub/irs-pdf/i1040sc.pdf
" target="_blank">http://
https://www.irs.gov/pub/irs-pdf/i1040sc.pdf
 for more information related to the business deductions.
Hobby (Form 1040 Schedule A)
If you are not in the business of breeding, raising or caring for certain animals but do this more as a hobby, you may be able to take the expenses for this income as an itemized deduction on your Form 1040 Schedule A.  Hobby expenses are only deductible up to the amount of Hobby Income claimed on your return.  IRS Publication 529 has information on the Miscellaneous deductions on the schedule A for Hobby Expenses.
In all cases pertaining to the possible deductions for Fido or other animals that are commonly pets we at Excel Tax and Consulting Services recommend seeking out the knowledge of a trusted Tax Professional or Tax Advisor.  We recommend Enrolled Agents who are well versed in Tax Law.  
As always please feel free to call or stop in with any questions.  Follow us on Facebook 
Categories: Federal Taxes, State Taxes, Taxes
/