Shopping Cart
Your Cart is Empty
There was an error with PayPal
Click here to try again
Thank you for your business!
You should be receiving an order confirmation from Paypal shortly.
Exit Shopping Cart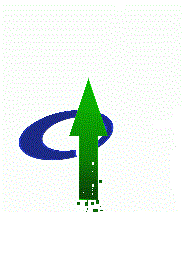 Excel Tax and Consulting Services
Above and Beyond

We Have Moved!
| | |
| --- | --- |
| Posted on October 14, 2015 at 2:05 PM | |
Today we discuss expenses that relate to your employment and must be more than 2% of your Adjusted Gross Income before they can be deducted..  These are not to be confused with expenses for any Self Employment.  
Unreimbursed employee expenses can be deducted on Schedule A is the are ordinary and necessary for your position.  If your employer includes the amounts that they pay you in box 1 of your W2 those are NOT considered reimbursed and can therefore be deducted on your return.  In some cases you may have to file Form 2106 along with your Schedule A in order to take the deduction.  These include:
Claiming any travel, entertainment expenses, transportation or meal expenses pertaining to your employment.
Your employer paid for your job expenses.
If Form 2106 is not needed your expenses can be written in on the dotted line.  Remember to keep all receipts, milage records, and other information pertaining to your deduction.  If your return is ever selected for review by the IRS you will need that information to substantiate your deduction.  
Expenses that can be written in include:
Small tools, supplies and safety equipment required for your job
Uniforms required by your job that are NOT suited for ordinary wear.  (Example:  You work in an office that requires dress clothes, those are not deductible because they can be worn even when not at work, even if you don't wear them after business hours.)
Protective clothing such as work boots, hard hats, and safety glasses.
Physicals required by the employer but paid by you.
Due to professional organizations.  This can include dues to the Chamber of Commerce, Dues to a professional society such as the "National Organization of Enrolled Agents.
Professional journal subscriptions
Fees to an employment agency and other job seeking fees to look for a new job in your current profession even if you don't get a new job.  (Note:  These fees are only deductible when looking for a new job in your current profession.  If you are looking for a different type of position your fees and expenses are NOT deductible.  Also, expenses for individuals looking for their first job are NOT deductible.
Certain expenses for business use of your home.  There are many rules to this one and we at Excel Tax and Consulting suggest speaking with a knowledgeable tax professional before taking this deduction.
Certain work related education.
Tax Preparation Fees can also be deducted in this section.  This is the fee you paid to have your prior year's return prepared.  Include any fees you were charged for paying via a credit card on line 23.
Line 23 of the Schedule A is Other Expenses.  These can include items such as the credit card fee charge to use a credit card to pay for your tax return preparation as well as:
Certain Accounting and Legal Fees.  (Note: these fees are only deductible if they are charged in the course of making and recieving taxable income. )
Clerical Help and Office Rent
Custodial fees for trust account fees
Your share of investment expenses of a regulated investment company.
Certain losses on non federally insured deposits.
Casualty and theft losses on items used as an employee.
Reclaim of right deductions.
Line 28 of Schedule A is Other Miscellaneous Deductions.  This includes:
Gambling losses.(Note:  Losses are only deductible to the amount of winnings claimed on your return.  You must have proof of your losses.)
Casualty and Theft Losses of income producing property
Losses from a K1
Federal estate tax on income in respect of a decedent
Amortized bond premium (Note:  We at Excel Tax and Consulting recommend speaking with a tax professional about this deduction.
Today's post concludes our section on Itemized Deduction on the Schedule A.  If you have any questions please call or stop by.  Check back next week to see what everyone is talking about tax wise!
Categories: Federal Taxes, Taxes, Itemized Deductions
/